STICKER: Liberty and Justice for All (donation)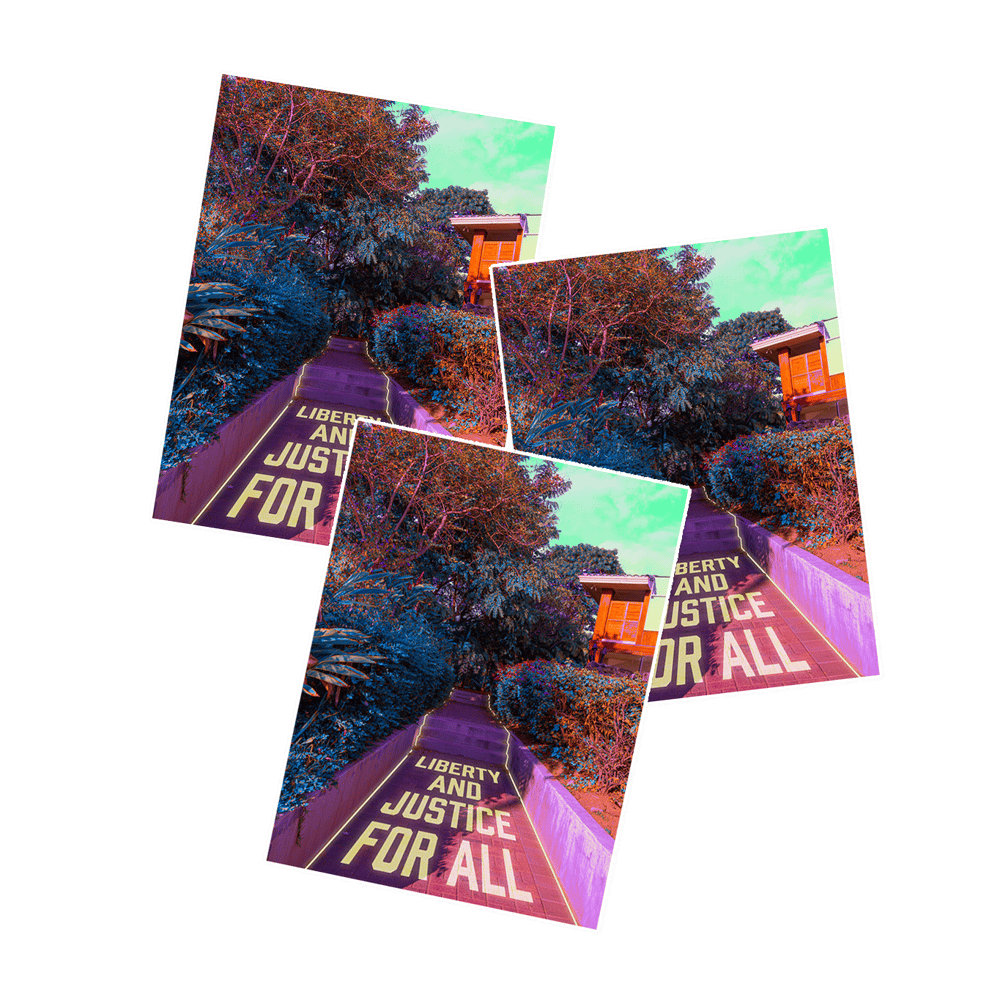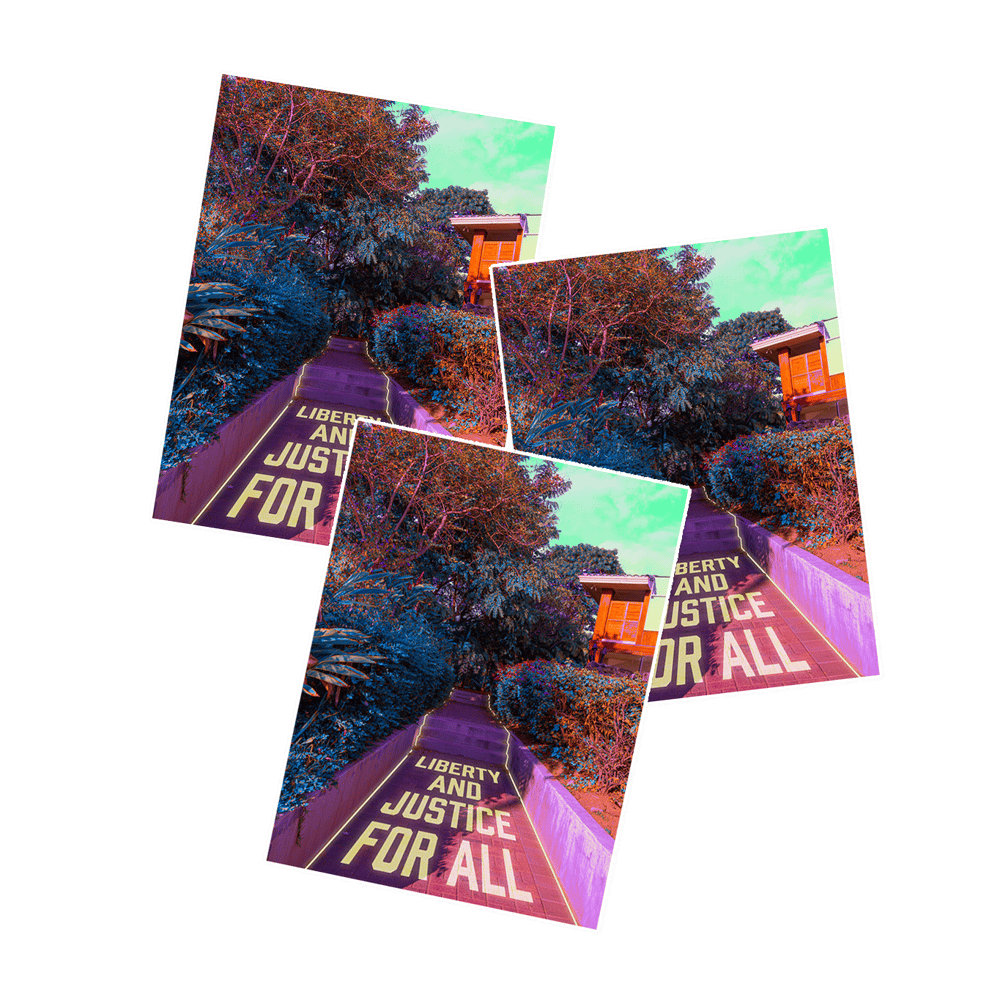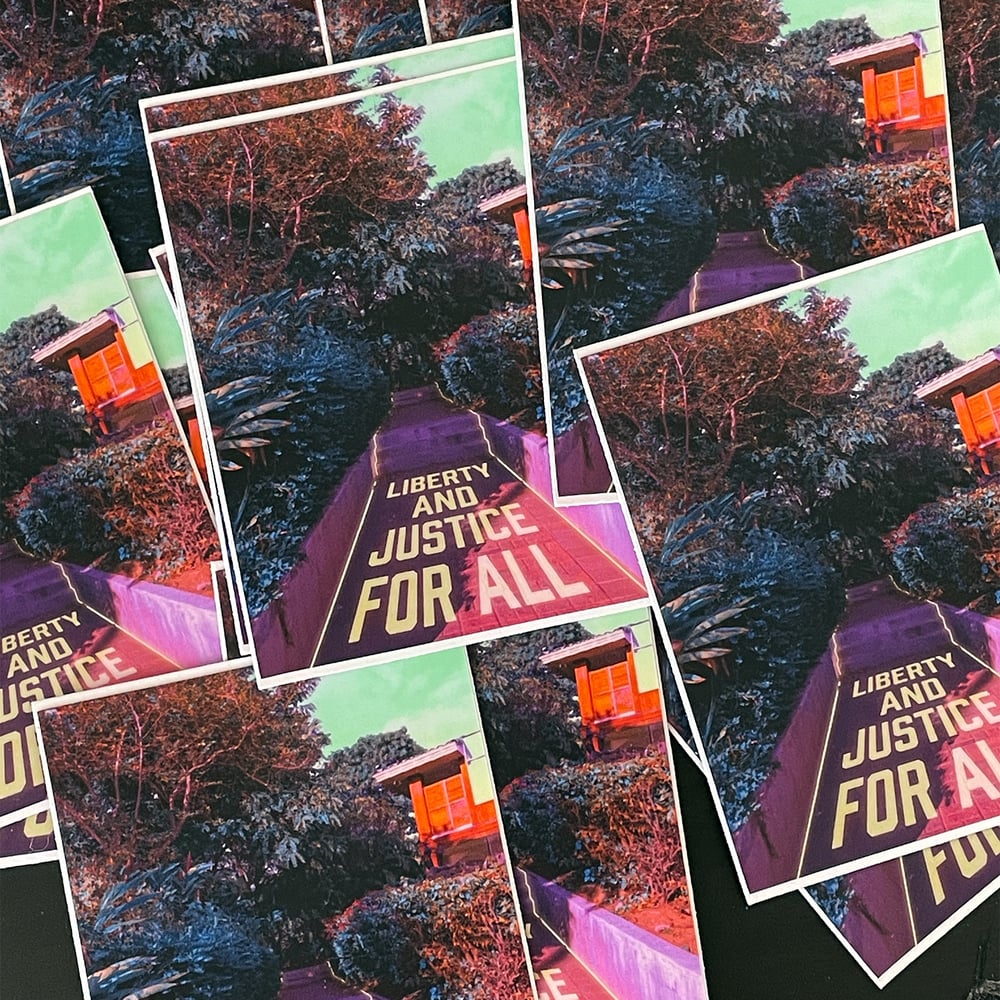 A 3" x 2.25" vinyl sticker of "Liberty and Justice for All" (2020). Can be used on indoor and outdoor surfaces.
All proceeds will go to support the efforts of Color of Change. They are an organization who is constantly fighting against injustice in systemic America by building and fostering power in Black communities, "expanding voter access, decriminalizing poverty, correcting Black media representation, and challenging racist and anti-progressive policies" just to name a few. Read more about the work Color of Change has done here.
Photo and design by © Mischelle Moy, 2020. All rights reserved.