Studio Misch: Cut Fruit Print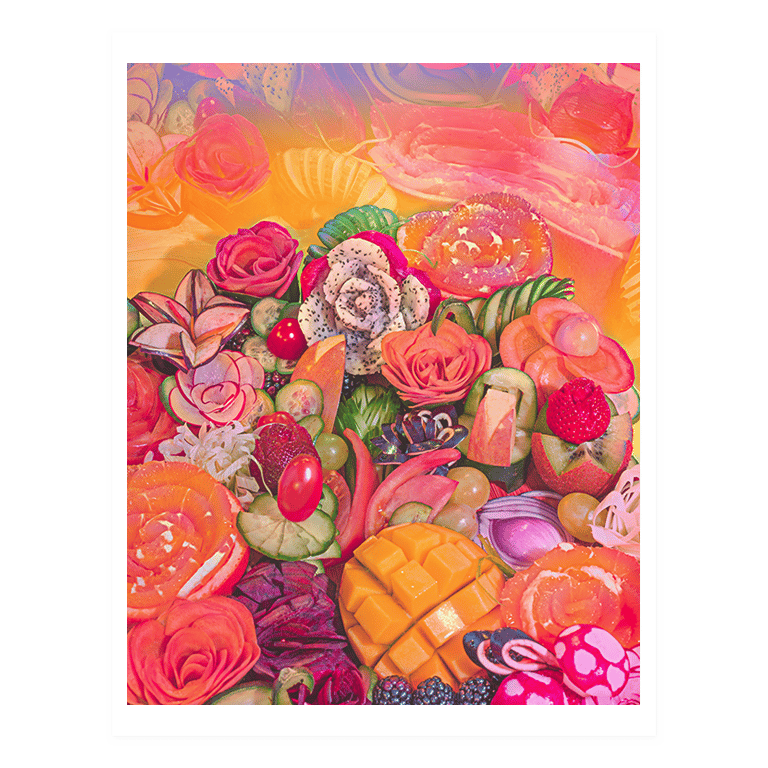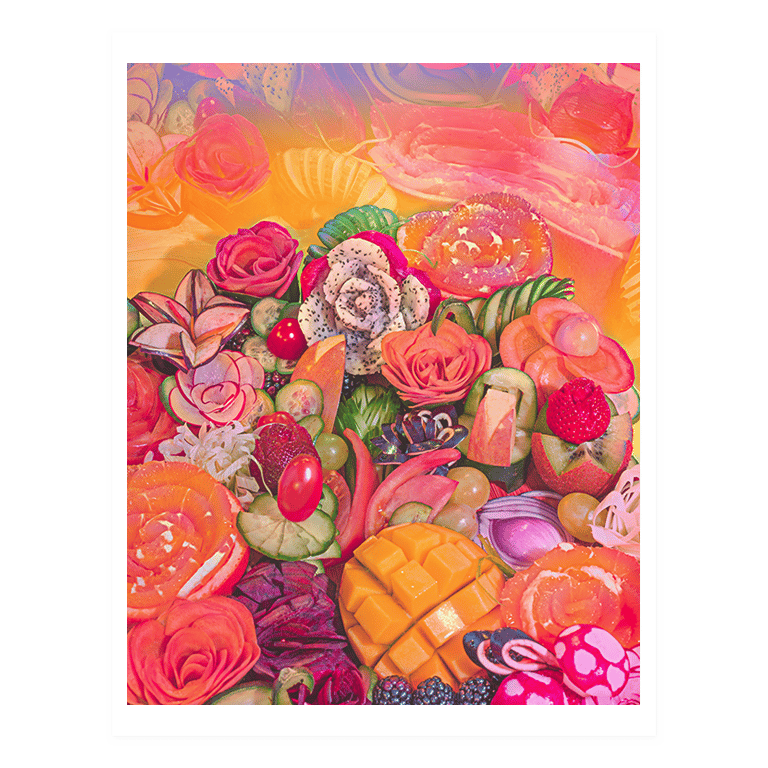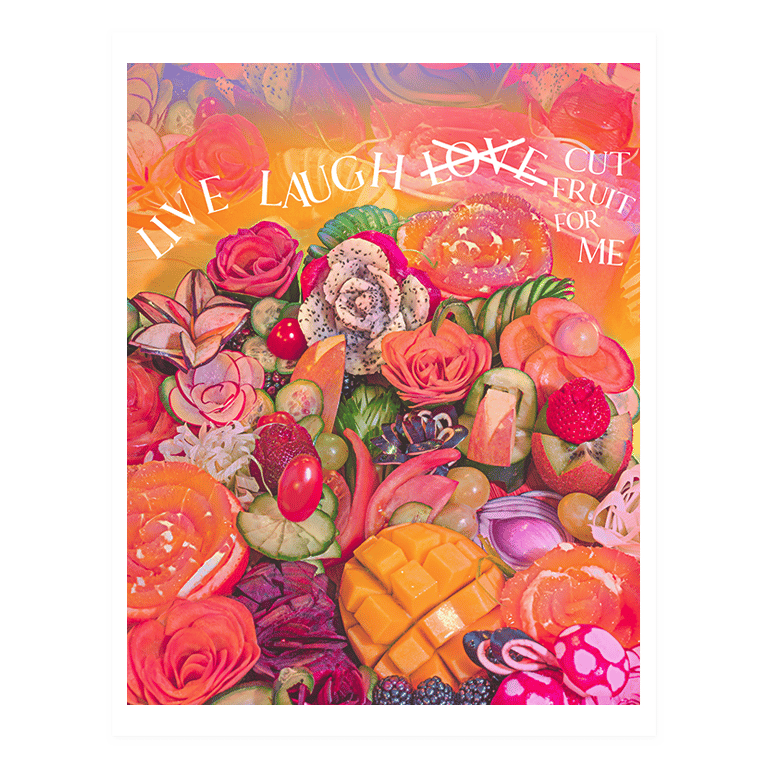 In celebration of Asian American Pacific Islander Heritage Month, two versions of this print will be available: with text that says "Live, Laugh, Love Cut Fruit for Me" and without. This platter of cut fruit and produce was created in honor of our elders' preferred love language in showing care and affection to us.
Printed on Epson Enhanced Matte, signed.
8x10 print with white border.
Shipped flat with plastic protective sleeve.